Here are twelve ways to dominate your man's body. Use one, or use all twelve, each will stimulate your man's mind in different ways and dominate his life.
The husband's body is there for the wife as she sees fit. For her pleasure, amusement or because she wants to control his life or modify his behaviour, because she can.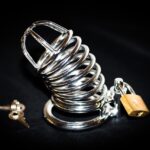 1. Lock his cock – the most obvious is to lock his cock in chastity. Control the cock, control the man. Once his regular ejaculations have stopped, his behaviour towards you will change. It's that simple.
2. Trap his balls – His balls are yours to own. Trap them in a humbler, tie them up with elastic bands, remind him who owns them.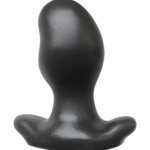 3. Plug his ass – Filling your man's ass with a bulbous butt plug will stretch his cavity ready for pegging, and serve as a constant, uncomfortable reminder of your role in his life. Stretch it gradually and focus on cleanliness to avoid infection.
4. Blindfold him – own what he can see. Deprive him of the ability to see what will happen next when you are pegging him. Allow him to meditate on his submissive duty whilst sitting in silence, blind folded. Deprive his senses to sharpen other feelings.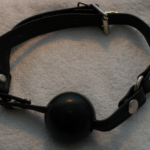 5. Gag him – stretch your man's mouth around a ball gag whilst you don't need him to talk. For example, he doesn't need to speak when cleaning the house and doing the laundry. You can remove it after he's finished so he might worship your feet. Fill his mouth with your used panties or simply insist on silence. Like a good servant a husband should learn to only speak when spoken to.
6. Silence his world – like blindfolding or gagging. Restrict his senses by using noise cancelling headphones. He can listen to white noise, recordings of your voice on continual loop or educational podcasts. Whilst you are sitting watching your favourite films or box sets, he can be kneeling before you massaging your feet for a couple of hours, blindfolded and being educated.
7. Torture his nipples – own his body by placing clamps or pegs on his nipples. A highly sensitive area and erogenous zone for a man.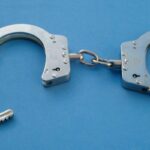 8. Cuff him – bind his hands when he doesn't need them to keep him out of mischief or when you want to make things difficult for him. There is something beautiful about a man giving oral pleasure when he is cuffed.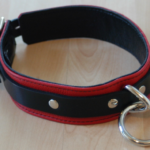 9. Collar him – restrict his movement around the house by collaring him and securing him to the spot. Use a leash to control his movements and test his obedience.
10. Regulate his bodily functions – restrict when he can go to the toilet. Insist that he asks permission.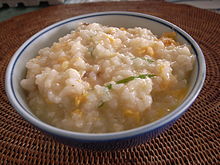 11. Restrict his food – manage your husband's weight by simply restricting his intake. Basic gruel three times a day will allow him to reach his ideal weight whilst meeting all nutritional needs.
12. Tone his body – demand a workout regime that tones your man's body the way you want it.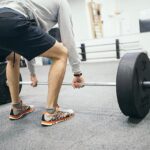 Are there other ways to Dominate a man's body? Leave your ideas in the comments. ~ Miss Michelle.