For many Female Led couples their dynamic is a private affair.
In public, the man might be a polite gentleman. The lady might receive the odd comment about "wearing the trousers" or "isn't he well trained?" but otherwise their dynamic is a secret.
Then, behind closed doors, when the world is shut away, he is her servant.
So, the woman of the house returning home is a significant phase in everyday life, when she returns home and closes the door, the FLR lovers can truly be themselves. It's an important moment to remember the man's subservient role, reconnect with each other, and reinforce the Female Led dynamic.
This article covers some ideas to think about to make her return home as pleasant and relaxing as possible. As always, these are just ideas, what's always most important at all times is HER needs.
How to greet your Domme: Give her your undivided attention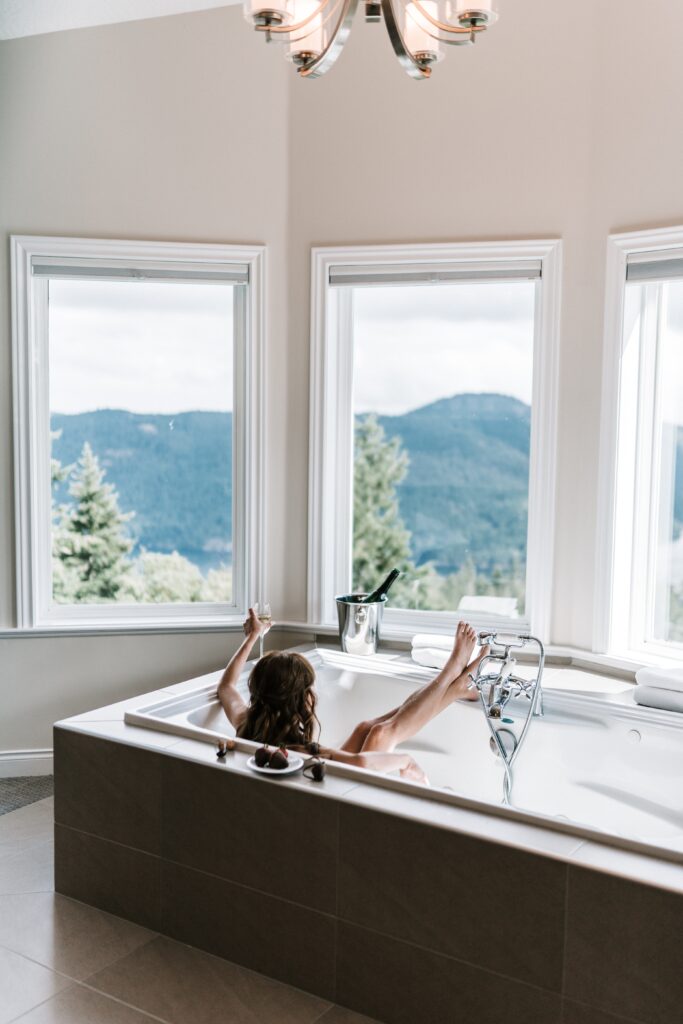 Imagine the neanderthal man, watching sport or playing on the games console with a beer perched on his belly. Barely acknowledging his wife as she comes home. What a dreadful thought!
The leader of a Female Led dynamic deserves your undivided attention and respect when she returns home. Demonstrate that you are utterly focussed on her homecoming in the following ways:
Kneel – Kneeling means, I am ready to serve. I am awaiting your instructions and giving you my undivided attention. I am on standby ready to please
Kiss her feet – a hugely symbolic act to remind the husband who calls the shots in the relationship. By kissing your wife's shoes as she returns home you are showing her you know your place.
Show your love – nothing beats someone being eager to see you and happy that you have returned home. Show your love for her. Be happy to see her.
Charlotte says:
"I want to be greeted with a big hug then have him drop to his knees to kiss my feet. I then want him to offer his services to me and do anything I ask. Once instructions have been given, I like to sit on the sofa while he goes off and makes me a drink. Once he's back with my drink he will give me a good foot rub while we talk about our day. It is his undivided attention that I like."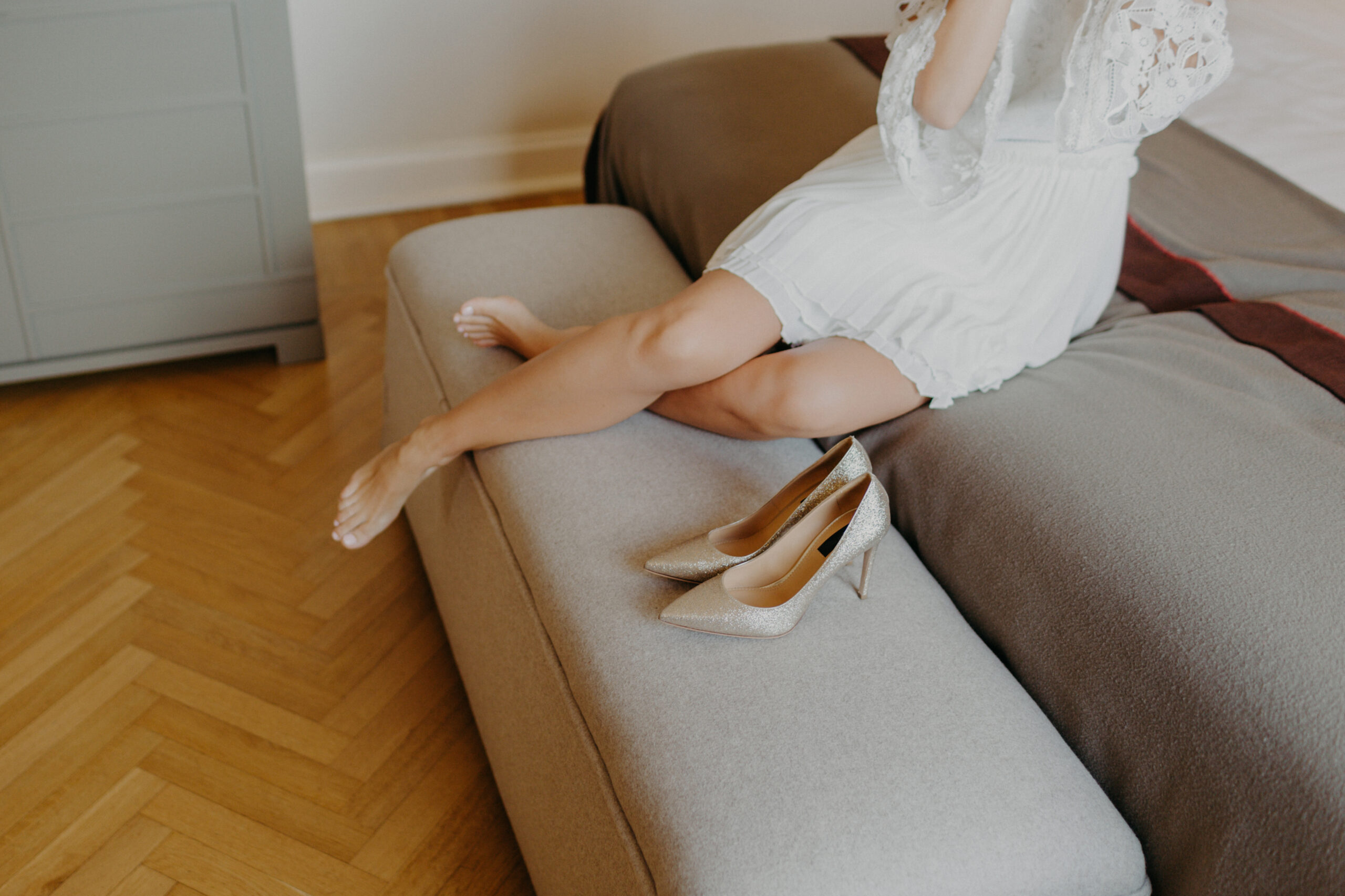 How to greet your Domme: Anticipate her arrival
Have dinner ready, plan ahead
Ensure everything is tidy for her arrival, clutter free
Try to do all of your chores before she arrives home
Have a cool or warm drink ready for her
Silken writes:
"If I have left no specific instructions then I would expect My submissive to be kneeling, smiling with an eagerness in his eyes, waiting for Me to walk in the door. I don't think there is much in this world more beautiful than that. A drink waiting, the house clean and the scent of dinner cooking will always be appreciated as well. An important aspect for Me is genuine effort… I want to know by your attitude and actions that you are honoured to be allowed to serve, and that you are focused on pleasing Me. If your actions are simply perfunctory don't bother. The rest is icing, always keeping your Domme's preferences in mind, if you're given leeway to improvise there are endless possibilities…"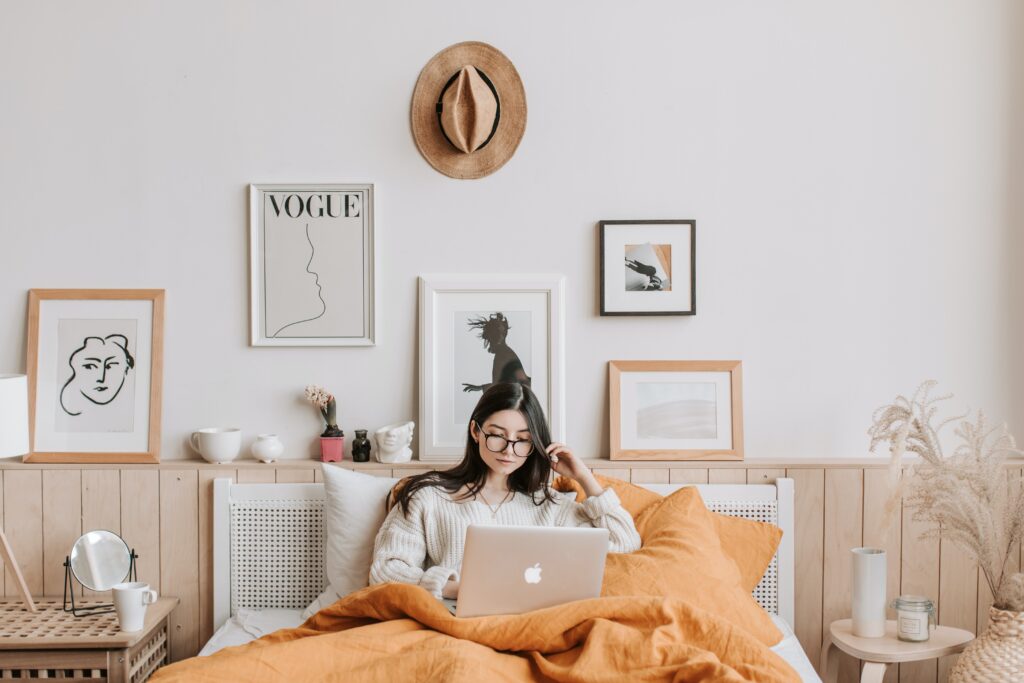 Sarah writes:
It's nearly always him returning home to me and we have protocols. When he returns home, he must go straight into the shower, shave and put on my favourite aftershave I buy for him. Then he puts on his collar and must come downstairs naked and kneel at my feet ready to serve.

If the occasion is in reverse which is rare then yes, we do have a welcoming home ritual. I will inform him of my estimated time of arrival around an hour in advance and I expect the house spotless tidy and a bath drawn ready for me with my evening negligee and lingerie ready for me to slip into. He's very creative around my bath scene with Yankee candles, warm towels, lotions and bath bombs etc. all prepared for me.

On arrival through the door, I expect him as before, clean from a shower, shaved, smelling of my chosen fragrance for him, collared and naked in his slave position facing the front door. This is on his knees nose to the floor arms stretched out in front. I open the door to him in this position and click my fingers which brings him up to his knees where I expect eye contact and a smile, I smile back but firmly point down and this will signal for him to kiss my footwear. He will then take my bags and coat while I walk in and drop anything else for him to quickly tidy away.

The house layout, furniture, decorations etc are in my style and is a very feminine space with a male servant there waiting for me. It's very satisfying and a pleasing environment for me to return to as it should be for the female of the house. Its great if I've had a stressful day to come home to that and just drop everything including my knickers and be served and pleasured by a willing submissive male in my world.
How to greet your Domme: Help her relax
Ensure the home is a pleasant place to return to, a place of tranquillity where she immediately feels refreshed
Don't bombard her with your troubles as soon as she comes through the door
Make her comfortable
Don't complain if she's late or out with friends, your service should be flexible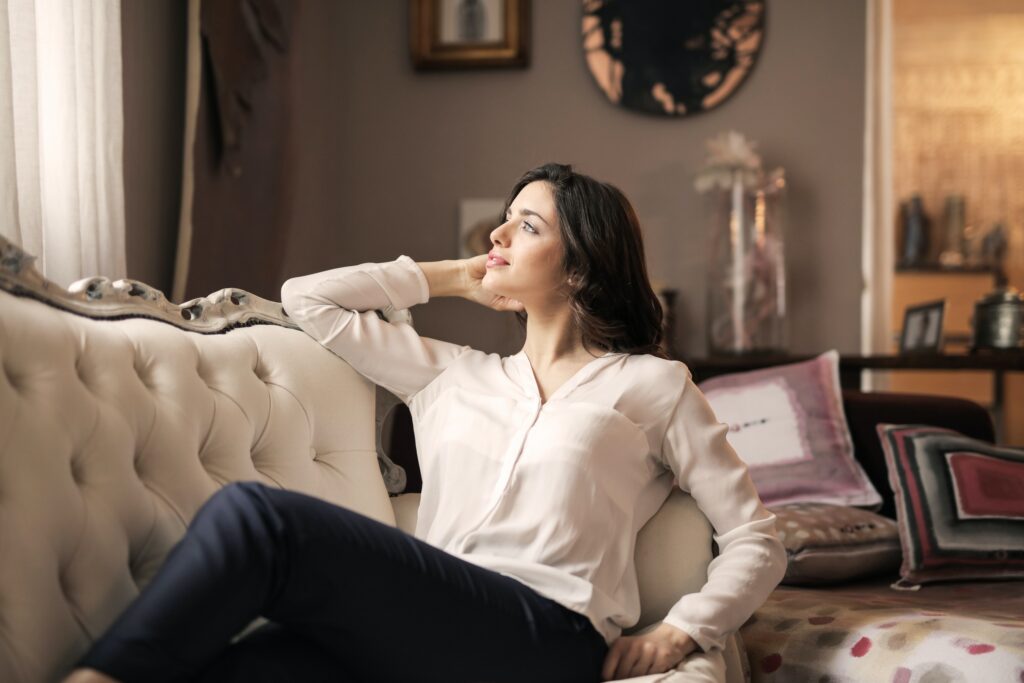 Valeria says:
"We have a wonderful routine when I get back from work. I insist on a big kiss and a hug when I get home. Hubby then kisses my feet to remind him of his place in my life and takes my bag and coat. My favourite time is when I relax with a glass of something bubbly whilst he massages my feet, and we talk about our day. He then worships me intimately whilst I relax on the sofa. He is usually very pleased to see me and it's always very hot to feel his passion. Hubby then makes dinner and waits on me so I can catch up with family and friends. He then clears up after dinner whilst I take a bath or watch Netflix. He loves serving me and I love his attentiveness. FLR is a wonderful dynamic."
Make her life easier
How to greet your Domme and make her life easier:
When she returns home, take her coat and hang it up. Put her shoes away when she kicks them off. Make a mental note of whether they might need a clean.
Put her phone or car keys in a place where she can easily find them, does her phone need a charge? Be useful, serve her needs.
A good subby husband clears up after his wife and makes her life easier, when a dominant drops her clothes on the floor as she undresses, she should be able to relax knowing that her servant will not only pick up after her, but also clean, dry, iron and store her laundry without even asking.
Hopefully these ideas will inspire better service for when the lady of the house returns.
What ideas would you recommend to help your Dominant relax on her return home or reconnect with your sub? Please leave a comment below.