Women can dominate men's life in different ways within a Female Led Relationship.
I found the About FLR website a useful resource when I was learning about Female Led Relationships. In particular, I liked the five food groups. It's useful when a man is maturing as a submissive and waking up to the fact that a FLR is about service first, not kink.
In fact, I would argue that any couple, within a FLR or not, should discuss the five food groups before a long term relationship, and certainly before living together.
The basic premise is that a couple will argue and friction stems from five key areas, and by discussing and conceding the lead on these five areas to the Female Dominant, the couple has a much more peaceful dynamic and deep understanding of their roles. It's not a prescriptive formula – but great for discussion, especially when starting out.
The Five Food groups described by AboutFLR are Money, Life Direction,  Free Time, Housework and Sex. The website recommends that the Dominant decides how much control she wishes to exert over these five areas dependent on HER wishes.
It might be simple high level oversight or tight micromanagement or somewhere in between. Her decision. Again, to stress it's just for stimulating conversation on topics that couples argue most about, it's not a prescription.
The five food groups are as follows:
Women can dominate the money:
For me this has nothing to do with "Findomme" or fetishising money or power, but simply that the Dominant might want to exert her control over financial decision making. Maybe from complete control and allowing the male submissive husband an allowance or just approval for major purchases, whatever level of control she desires. Money is a huge area of conflict for many couples, so the man conceding final power to the woman makes for a much more harmonious relationship.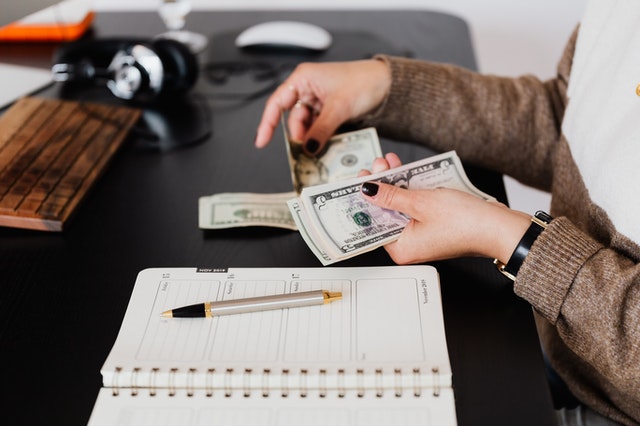 Women can dominate life direction: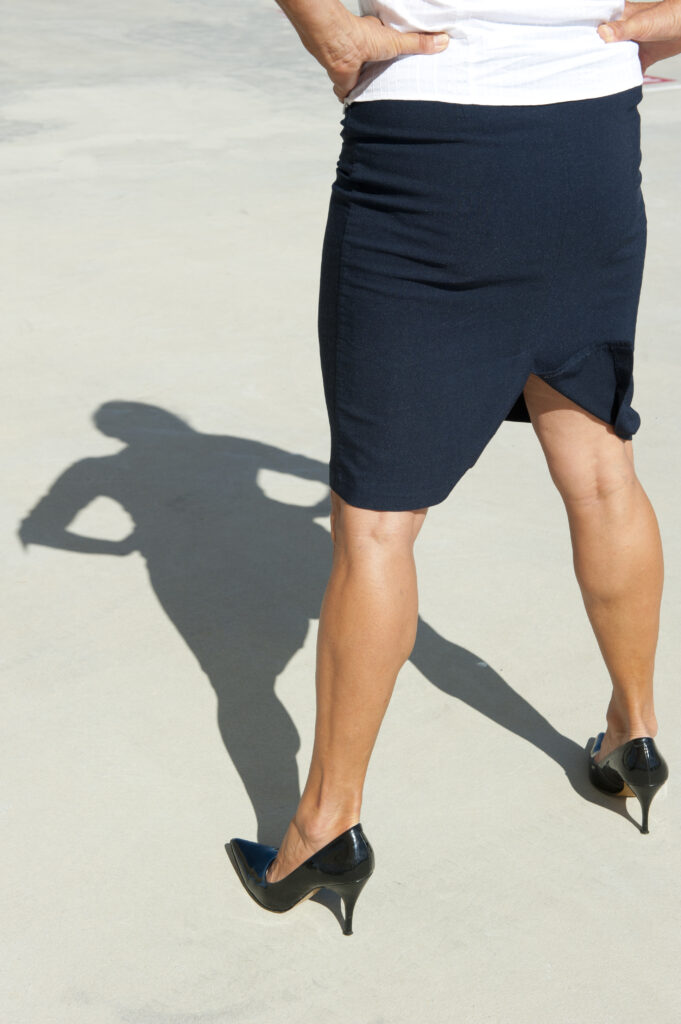 Life direction refers to major life decisions such as moving house, changing jobs or moving to another area. Again, as with money, another source of potential conflict. In some Female Led Relationships the woman has final say on overall life direction and the major decisions of the couple. The submissive man might voice his opinion respectfully, but ultimately the Dominant has final say and makes the decisions for both of them. If the man's opinion differs from his Dominant, he concedes to her authority because he knows she will make a decision in the best interests of the couple.
Women can dominate his free time:
This area might create a source of conflict for some couples. What does the man do with his spare time? Some women in patriarchal relationships are sport or hobby widows, losing their partner for an entire weekend playing sports or pursuing their interests. In contrast, in a Female Led Dynamic the female leader might decide how he spends his time. Cleaning the house or pampering her perhaps! Pursuing interests might be a special treat for good behaviour. Whatever happens, the woman decides. Her control and smarter decision making strengthens the relationship for both of them.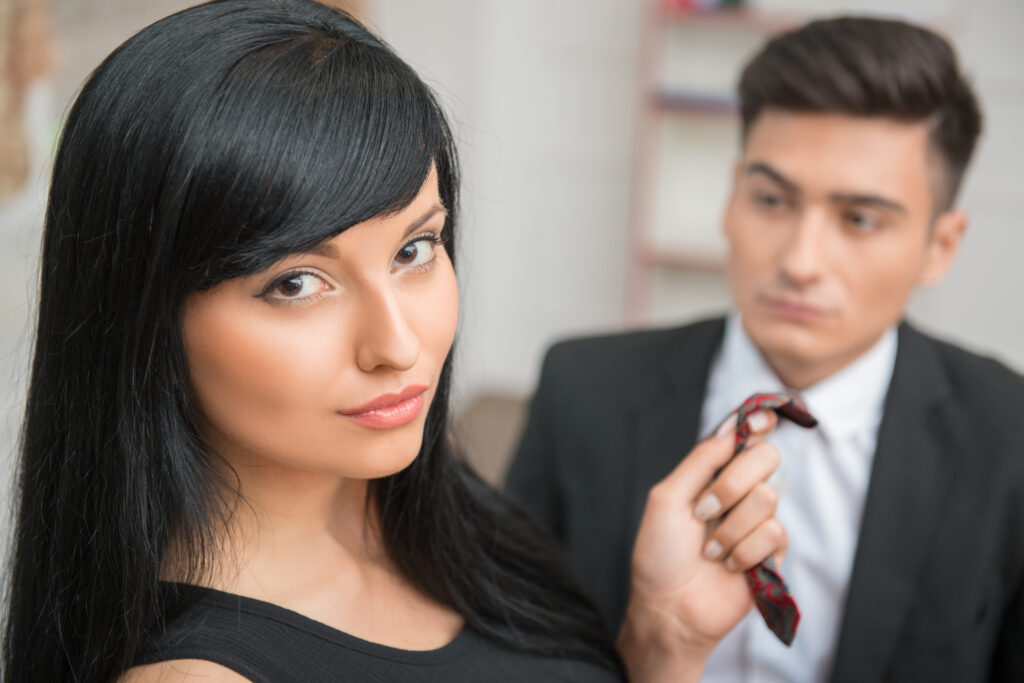 Women can delegate the housework
In a female dominated relationship the man lives to serve the woman's needs and make her life easier. She may choose that he helps with housework, that he does the items she doesn't enjoy doing, or for some couples the Woman outsources all housework, chores and life admin to her submissive husband. Anything to make her happy. A man can follow lists and standing orders, with periodic checks for quality, whilst the woman can either relax or get on with something more interesting.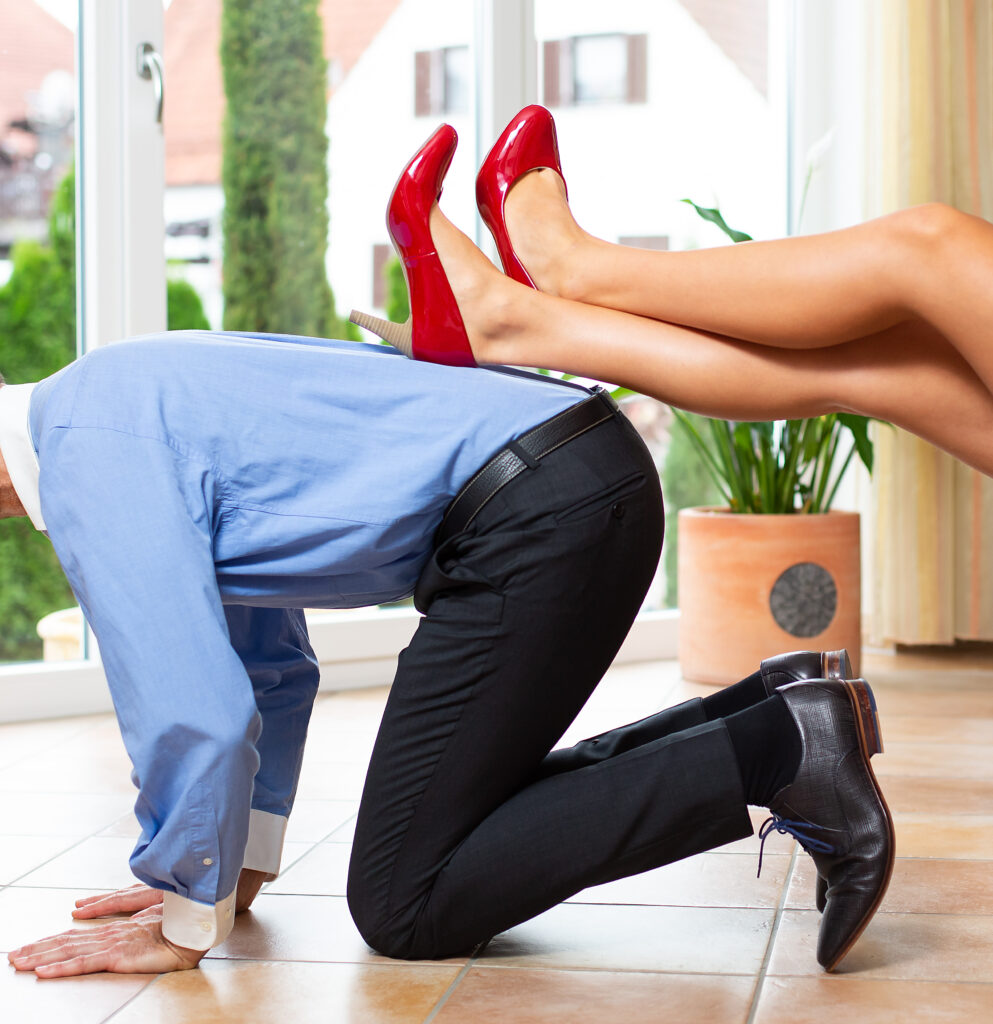 Women can dominate in the bedroom:
Finally, the woman's pleasure comes first in a female led relationship. Sex is always on her terms and focussed on her pleasure or what she wants to do. For many couples in a Female Led Dynamic the woman decides if or when the man receives pleasure or an orgasm. Some couples use chastity devices as a means of emphasising the woman's power. In this instance a man can't even get an erection without her permission. Submissive men can be trained to provide sexual service to their partner without any need for reciprocation for the man. The submissive man in a FLR should always accept his partner's advances, learn her preferences, and always follow her lead. For many submissive men, to give is to receive, giving their Dominant pleasure gives them an enormous amount of pleasure.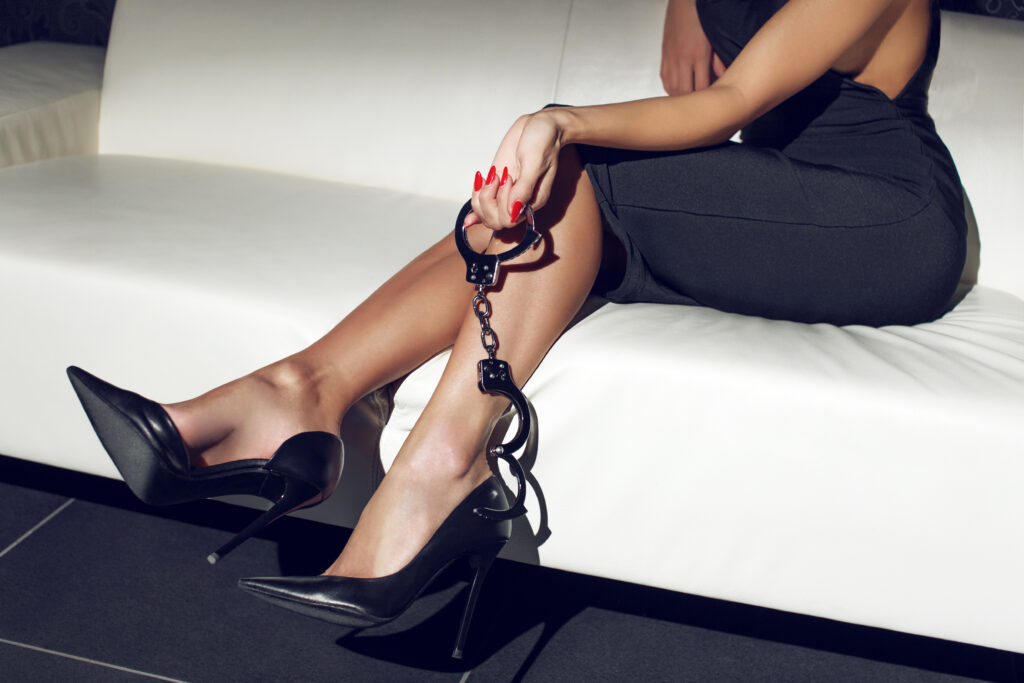 As I mentioned above, I believe every relationship, FLR or not, should consider these five good groups.
For some reading this, you might seem bewildered why a man might seek this servitude and slave like life, but for a submissive man, it is his life's desire, to be under the command of a truly dominant woman.